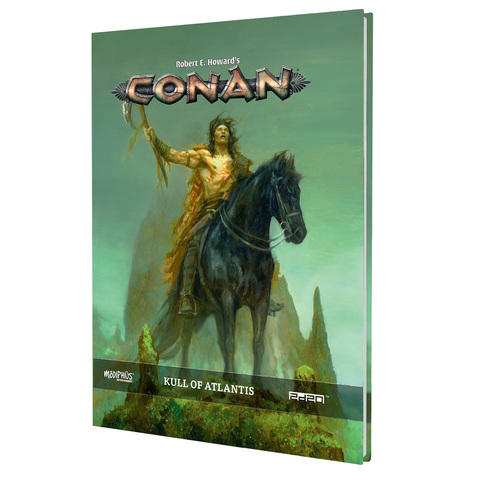 | | |
| --- | --- |
| Name | Conan: Kull of Atlantis |
| Artikelnummer | MUH050398 |
| EAN / ISBN | 9781912200191 |
| Mehrwertsteuersatz | 7% |
| Sprache | englisch |
| Erscheinungstermin | 06.09.2021 |
| Erstverkaufstag | 06.09.2021 |
"DANGER BREEDS CAUTION, AND ONLY A WARY MAN LIVES LONG IN THAT WILD COUNTRY WHERE THE HOT VENDHYAN PLAINS MEET THE CRAGS OF THE HIMELIANS AN HOUR'S RIDE WESTWARD OR NORTHWARD AND ONE CROSSED THE BORDER AND WAS AMONG THE HILLS WHERE MEN LIVED BY THE LAW OF THE KNIFE. Here, for the first time in roleplaying gaming, Kull and his world are described in all their savage, dreamlike glory. This alternate setting for Conan roleplaying is the ultimate reference to the Pre- Cataclysmic Age, in the time when the Atlantean barbarian Kull rose to become King of Valusia, greatest of the Seven Empires. Just as Conan and his exploits defined the Hyborian Age, his predecessor Kull shaped the destiny of the Thurian Age. This period, thousands of years prior to Conan's own, is a time of mystery and magic, a period defined by antiquity and decline, yet shaken to its core by its savage new king, Kull. In this 120 page full colour hardback you will find: "
Kunden, die diesen Artikel gekauft haben, kauften auch folgendes: