ITS Season 12 Event Tournament Pack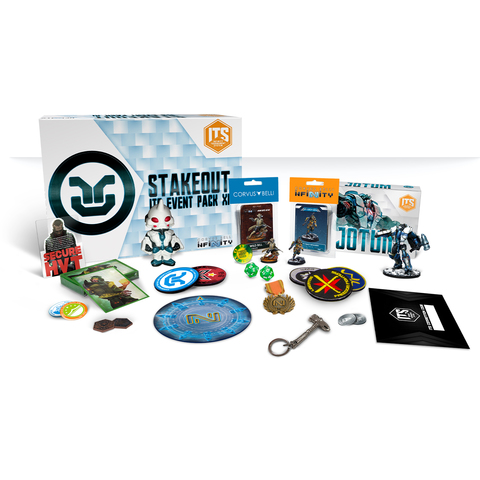 | | |
| --- | --- |
| Name | ITS Season 12 Event Tournament Pack |
| Artikelnummer | INFT0006ITS12ET |
| EAN / ISBN | 10101000063 |
| Mehrwertsteuersatz | 19% |
| Sprache | englisch |
| Erscheinungstermin | 23.10.2020 |
| Erstverkaufstag | 23.10.2020 |
The Event Pack: STAKEOUT allows you to organize a tournament set in a specific chapter of the history of Infinity, focusing on the point when the pressure exerted by the EI forces seem about to breach our defenses on the Paradiso front.
Contains:
COMPETITION Pack.
Exclusive Jotum (TAG) miniature.
Exclusive Ye Mao miniature.
2 metal Regular Tokens.
Exclusive Ye Mao patch.
Exclusive Jotum patch.
1 Jotum's Hammer Key Chain
1 Chibi Jotum anti-stress doll.
Kunden, die diesen Artikel gekauft haben, kauften auch folgendes: