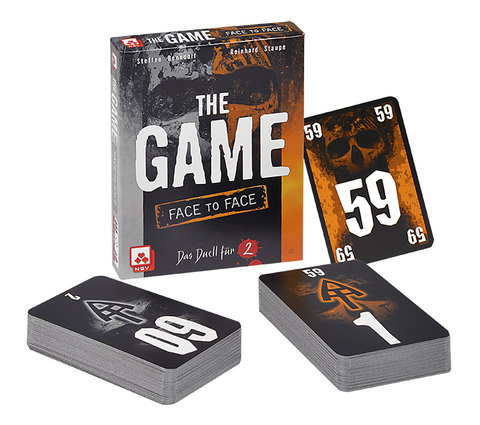 | | |
| --- | --- |
| Name | THE GAME - FACE TO FACE |
| article number | NSV880568 |
| EAN / ISBN | 4012426880568 |
| VAT | 19% |
| Language | deutsch |
| Release date | 11.10.2017 |
| On-sale date | 11.10.2017 |
prices are exclusively displayed for registered merchants
please log in
Bei Face to Face spielt ihr nicht mehr miteinander, sondern gegeneinander. Das Geniale dabei: Wer am Ende siegreich sein möchte, muss seinem Gegner immer wieder helfen.
Ohne das geht gar nichts.
Aber seid gewarnt! Auch diesmal hat The Game wieder seine Finger im Spiel. Von Anfang an legt es euch die Schlinge um den Hals und zieht sie immer enger. Gnadenlos. Und gnadenlos gut!
Für 2 Spieler, ab 8 Jahren, Spieldauer ca. 20 Minuten.
clients who have bought this article bought also this: