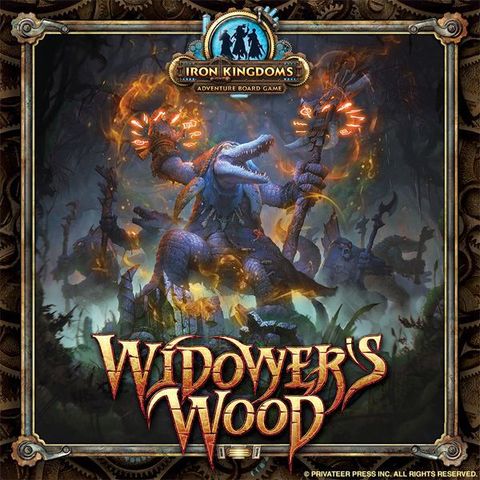 | | |
| --- | --- |
| Name | Widower's Wood |
| article number | PIP61052 |
| EAN / ISBN | 875582017827 |
| VAT | 19% |
| Language | deutsch |
| Release date | August 2017 |
| On-sale date | |
prices are exclusively displayed for registered merchants
please log in
Widower's Wood: An Iron Kingdoms Adventure Board Game is a cooperative, tile-based adventure game for up to four players that contains dozens of high-quality miniatures.
Gameplay takes place on a richly designed board with tiles that change from scenario to scenario, all accompanied by hundreds of tokens and cards for tracking the players' progress.
Widower's Wood is compatible with The Undercity, making for a tremendous amount of replayability.
clients who have bought this article bought also this: